Tucked up against the Rocky Mountains, just west of Denver, sits the remnants of one of the most notorious nuclear weapons sites in North America: Rocky Flats. With a history of environmental catastrophes, political neglect, and community-wide health crises, this site represents both one of the darkest and most controversial chapters in our nation's history, and also a conundrum on repurposing lands once considered lost. As the crush of encroaching residential areas close in on this site and the generation of Rocky Flats workers passes on, the memory of Rocky Flats is receding from the public mind; yet the need to responsibly manage the site, and understand the consequences of forty years of plutonium production and contamination, must be a part of every decision for the land's future.
Doom with a View Book Launch Event
Friday, September 4, 2020
NOW AN ONLINE EVENT
6:00 PM MDT

With this webinar, Full Body Burden author Kristen Iversen officially launches her new book Doom with a View: Historical and Cultural Contexts of the Rocky Flats Nuclear Weapons Plant.

Please join Kristen and Doom with a View's contributors for this important and exciting launch event! Virtual Toast, Q&A, Book Orders!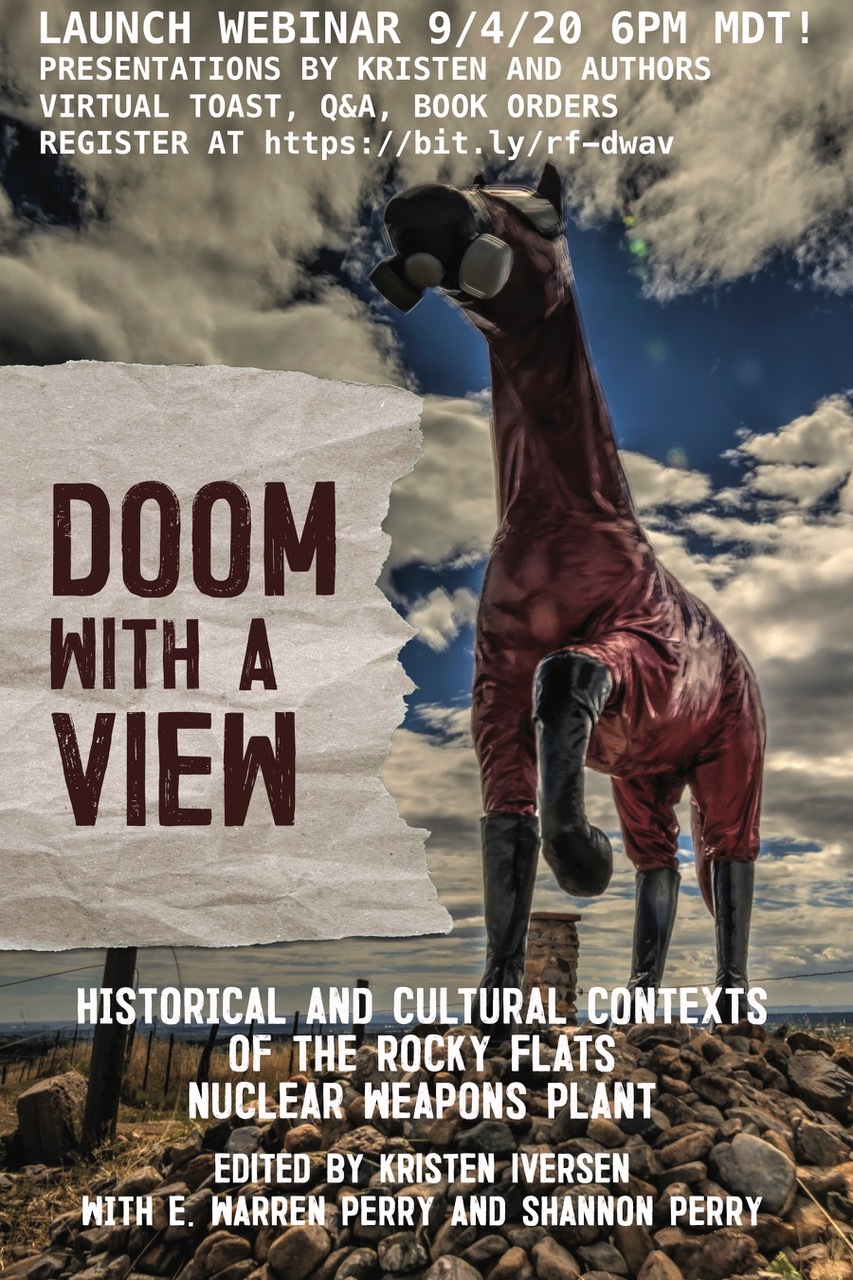 Doom with a View: Contributor Bios
---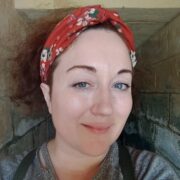 Becky Alexis-Martin, PhD, is a Lecturer in Political and Cultural Geographies at Manchester Metropolitan University. She is also a Senior Research Fellow in Human Geography at the University of Southampton. Her research interests include the health and wellbeing of nuclear communities and nuclear culture. She also researches the consequences of nuclear warfare, irregular warfare, and terrorism, with focus upon the long-term socio-environmental consequences of each scenario.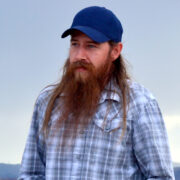 Jeff Gipe grew up a few miles from the Rocky Flats nuclear weapons plant, where his father worked for many years. Gipe has been heavily engaged with Rocky Flats matters over the past decade, and has been exploring a variety of avenues for portraying this highly politicized issue through the arts. Among other Rocky Flats artworks, Gipe has created a memorial and curated a group art exhibit, and he is producing a feature-length film.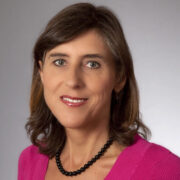 Linda Pentz Gunter founded Beyond Nuclear in 2007 and serves as its international specialist as well as its media and development director. Prior to her work in anti-nuclear advocacy, she was a journalist for 20 years in print and broadcast, working for USA Network, Reuters, The Times (UK) and other U.S. and international outlets. In 2018, Linda launched a new web platform, BeyondNuclearInternational.org.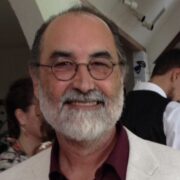 Christopher Hormel is a philanthropist and environmental activist living in Boulder, Colorado since 2007. His main focus is raising awareness about the public health hazards from the manufacture of nuclear weapons at DOE sites all over the U.S. He served on the board of the Snake River Alliance, Idaho's nuclear watchdog, and is a member of Rocky Flats Nuclear Guardianship. Christopher grew up in Los Angeles and has a BA from UC Santa Barbara and a MALD from the Fletcher School of Law and Diplomacy at Tufts University. He was the Executive Director of the Global Environment Project Institute from 1991 until 1999. He was a founding director of the Fund for Idaho, and its Executive Director from 2005-2007. He has been on many other not-for-profit boards including Naropa University and the League of Conservation Voters.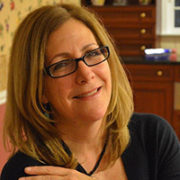 Dr. Heidi Hutner, ecofeminist filmmaker, author, associate professor at Stony Brook University, writes and films about the environment. She chaired the Sustainability Studies Program at Stony Brook University for over five years. Hutner has published numerous articles, chapters, and books (New York Times, Ms Magazine, Aeon, PRI, Oxford University Press, University of Virginia Press, and many more), and she is currently completing a narrative nonfiction work, Radiophobia: Women and Nuclear Disasters (forthcoming). Hutner (Producer, Co-Director, Writer) is in post-production for her feature-length documentary film: Accidents Can Happen: The Women of Three Mile Island. More nuclear film projects are in the works. She holds a PhD from the University of Washington. Film website: Accidents Can Happen.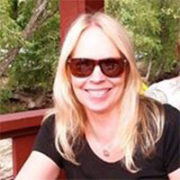 Kristen Iversen's work includes the books Full Body Burden: Growing Up in the Nuclear Shadow of Rocky Flats (chosen by 30 universities for their First Year Experience/Common Read programs and now a forthcoming documentary), Molly Brown: Unraveling the Myth, and Shadow Boxing: Art and Craft in Creative Nonfiction. Her work has appeared in The New York Times, The Nation, The American Scholar, and many others. Originally from Colorado, Iversen has taught at universities around the country and currently is Professor of Creative Writing at the University of Cincinnati, where she also serves as Literary Nonfiction editor of The Cincinnati Review. She holds a PhD from the University of Denver.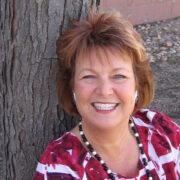 Carol Jensen, R.N., M.Ed., is a Retired Professor Emeritus in Integrative Health Care at Metropolitan State University in Denver, Colorado. Carol created the Integrative Health Care program at Metro State, which was the first of its kind in the United States. Carol began as a clinical nurse and administrator but found her true avocation in working with and teaching Metro State students. Her background includes expertise and practice related to alternative medicine, aging and gerontology issues, and integrative health and wellness. Carol initiated the Rocky Flats Community Health Study when members of the public and community groups became concerned about environmental health impacts related to Rocky Flats.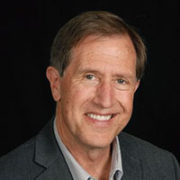 Dr. Mark B. Johnson has been the Executive Director of Jefferson County Public Health since April 1990. He graduated from medical school at Loma Linda University and received his medical specialty training and Master of Public Health degree from Johns Hopkins University. He is board certified in Preventive Medicine and Public Health and is a past President of the American College of Preventive Medicine.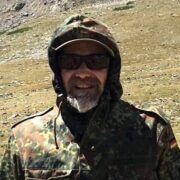 Michael E. Ketterer studied chemistry at University of Notre Dame and University of Colorado-Boulder, receiving a PhD in Analytical Chemistry. Michael has been conducting studies of plutonium in the environment, using inductively coupled plasma mass spectrometry; current research interests include studying plutonium dioxide particles in soils near the former Rocky Flats facility. Michael is currently Professor Emeritus of Chemistry and Biochemistry at Northern Arizona University, and is Adjunct Professor in the Chemistry and Biochemistry Department at University of Denver.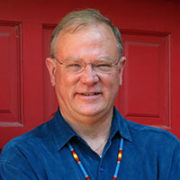 Jon Lipsky, MAS and Retired FBI, was the lead FBI criminal investigator of federal environmental crimes at the Rocky Flats Nuclear Weapons Plant, Golden, Colorado from 1987 to 1992. He was also a Las Vegas, Nevada Metropolitan Police Officer. He contributed to The Ambushed Grand Jury nonfiction and non-profit book to enlighten the public concerning U.S. Government misdeeds and the fact that Rocky Flats will never be safe. He testified as a subject-matter expert witness for Plaintiffs in the Cook v. Rockwell federal lawsuit.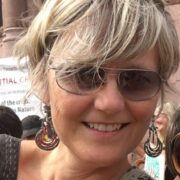 Heidi Maibom, PhD, is professor of philosophy at the University of Cincinnati. She holds a PhD from University College London, and has held fellowships at Cambridge University and Princeton University. Her work concerns emotion, empathy, psychopathology, responsibility, and interpersonal understanding. Her books include Empathy and Morality (OUP 2014), Routledge Handbook of Philosophy of Empathy (Routledge 2017), and Empathy (Routledge forthcoming). She is currently writing a book about perspective taking.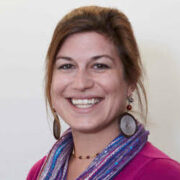 Stephanie A. Malin, PhD, is an environmental sociologist specializing in natural resource sociology, governance, and rural development, with a focus on the community impacts of resource extraction and energy production. Her main interests include environmental justice, environmental health, social mobilization, and the socio-environmental effects of market-based economies. Stephanie serves as an Associate Professor in the Department of Sociology at Colorado State University and she is an adjunct Associate Professor with the Colorado School of Public Health. She completed a Mellon Foundation Postdoctoral Fellowship at Brown University after earning her Ph.D. in Sociology from Utah State University.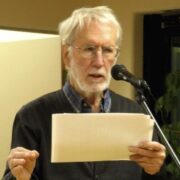 Writer and former academic LeRoy Moore, PhD, has been devoted to Rocky Flats issues since he learned about the plant in 1978. He worked successfully with others to end nuclear weapons production at the plant, then sought the best possible cleanup of a site badly contaminated with radioactive plutonium. Because of the inadequacy of the cleanup, he now seeks to make people aware that Rocky Flats poses a public health danger forever. He is the author of Plutonium and People Don't Mix: Rocky Flats: Colorado's Defunct Nuclear Bomb Factory (2019).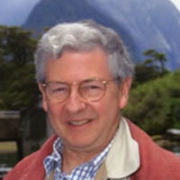 Dr. Harvey Nichols, Emeritus Professor of Biology at University of Colorado-Boulder, was born and educated in England and then recruited to a post-doctoral position at Yale. Following an appointment in the Dept. of Meteorology at University of Wisconsin – Madison, he spent 40 years as a professor in biology at CU- Boulder. His primary field is arctic paleo-ecology and ancient and modern climate history of the arctic (northern Canada and arctic Siberia) resulting from his expeditions into those regions. His esoteric studies of windblown pollen in the arctic led the Dept. of Energy to ask him to do similar research on windblown plutonium particles at the nuclear weapons establishment at Rocky Flats, which led to his 45 years of scientific criticism of their air-sampling equipment, operations, and hazardous residues. Nichols won the Boulder Faculty Assembly prize at CU-Boulder for Excellence in (Public) Service in recognition of his Rocky Flats work.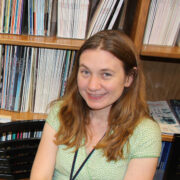 Shannon Perry currently manages exhibitions and loans for the Brooks Museum of Art in Memphis, TN. She holds degrees in art from James Madison University (B.S.) and in art history from the University of Maryland, College Park (M.A). She has over twenty-five years of experience working with art museum collections and exhibitions, including spending a decade at the Smithsonian Institution, first at the Smithsonian Institution Traveling Exhibition Service (SITES) and later the Smithsonian American Art Museum.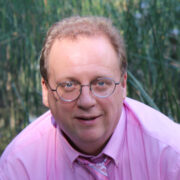 Warren Perry (1963-2019) was a writer, lecturer, and curator for seven museums and five universities from 1981 to 2019. He held degrees in literature and drama from the University of Memphis (M.A.) and the Catholic University of America (M.F.A). Among his many publications are Echoes of Elvis (2012) and Swift to My Wounded: Walt Whitman and the Civil War (2010). He was the former Curator of Collections for the American Museum of Science and Energy, (Oak Ridge, TN), and was the Programs Administrator for the Pink Palace Family of Museums (Memphis, TN).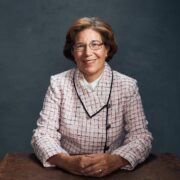 Louise M. Roselle is a civil litigator at Markovits, Stock & DeMarco, LLC in Cincinnati, Ohio. She has practiced law for over 44 years and was co-trial counsel for the plaintiffs in the Cook v Rockwell lawsuit, the class action for the residents around Rocky Flats. Her civil trial practice has focused on plaintiffs; complex environmental class action and personal injury litigation in both state and federal courts. She has successfully litigated and resolved cases that include environmental lawsuits for both workers and neighbors, automobile accidents, and chemical plant explosions.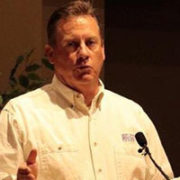 Randy Stafford is a Senior Manager at Oracle, with a 32-year career in software architecture. He holds a Bachelor of Science degree in Applied Mathematics, with graduate coursework in Computer Science, from Colorado State University. Mr. Stafford has contributed to four books on software architecture and speaks frequently at software conferences. His mother grew up in Arvada, and her siblings worked at Rocky Flats. Mr. Stafford served on the Jefferson Parkway Advisory Committee.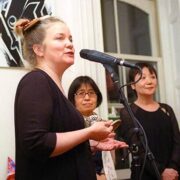 Kathleen Sullivan, PhD, has been engaged in the nuclear issue for more than 30 years. Director of Hibakusha Stories, an arts-based initiative that has brought atomic bomb survivors to some 45,000 students, she produces nuclear themed films, including two documentaries (The Last Atomic Bomb & The Ultimate Wish: Ending the Nuclear Age) and projects that focus on art for disarmament — utilizing visual arts, music and dance (The Nuclear Age in 6 Movements, The Hiroshima Panels Project and If You Love This Planet). Kathleen is a Nagasaki Peace Correspondent and Hiroshima Peace Ambassador. www.hibakushastories.org